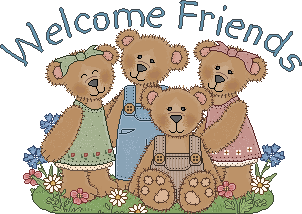 Hello and welcome to our lovely board
Golden Road.
We hope that you enjoy yourself here and stay awhile.
We are a drama free zone here for our wonderful members.
Once you get to know us we are all like family here.
We care about each other and would do anything we can to help each other out.
All the forums are open expect for the Kitchen Table forum.
You have to apply to gain acess to this forum.
We have it this way because we do share personal information about ourselves and our families in that forum.
I hope new members do understand that and can respect it.
 So, if this is a place that looks like your style then make yourself right at home. We do ask that you please introduce yourself in our
Welcome Mat
forum.